Miss any of our emailed newsletters? Don't worry we have them all saved. Take a look at the saved emails and read our staff picks. You never know you might just find your next favorite book. 

Click on the link below to view the list.
Indie 
Bestseller

List

Click on the link below to get a full list of best selling books in independent

bookstores across the country
The Bookshelf is

STILL

in business and we need your help more than ever. Stop on by the store or call and order your books through us.

We are trying our hardest to stay open and provide Truckee with books, but we can't do it without you.
The bookshelf will stay open through 
Indie 
Next List
Click on the link below to get a full list of upcoming books for the month. List range through all genres
To get our emails right when we send them join our email list and view our list right on your phoe
Kitchen House 
by Kathleen Grissom.  


The Kitchen House is similar to The Help, but focuses on a young Irish girl, taken as an indentured servant when her parents died on the crossing and hadn't yet paid for their passage. Her brother was sold off and the Captain brought Lavinia home to the Kitchen House to live with the slaves and learn to serve. As she grows up she is accepted into the big plantation house to help care for the Captain's opium addicted wife as well as being educated for the time she will become a free person.  This  was a fascinating look at slavery, class, race and family and Southern plantation life in the 1800's before the Civil War.  You really come to care about the characters. Don't miss this one, which is great for book clubs. (Touchstone, $16.00).  And Grissom has a sequel, Glory Over Everything, Beyond the Kitchen House. (Simon & Schuster, $25.99), which I haven't had time to read, but am looking forward to the continuing story of these characters and their futures.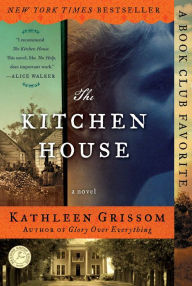 New York Times Bestsellers List

Click on the link below to get a full list of NYT List
Look her to see any upcoming events that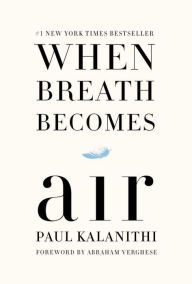 When Breath Becomes Air 
by Paul Kalanithi
Have you missed reading this bestseller?  This is a fascinating look by a neurosurgeon at the nature of medicine and the study of illness and the brain.  Kalanithi looks back at his life after a diagnosis of brain cancer and the changes that resulted.  But he had always questioned  the role of doctors and their counseling of patients, what it means to"live", what the quality of life means to individual patients and their families.  A stunning meditation on the brain, neurosurgery and cancer.  (Random House, $25.00) 



San Francisco Chronicle Bestsellers List

Click on the link below to get a full list of the San Francisco Chronicle book lists
by Chris Pavone
Will Rhodes travels the world writing for award-winning Travelers Magazine.  He & his wife own a fixer upper in New York City for which he hasn't enough money to complete needed repairs.  His wife Chloe has a new job and they both travel -- a lot.  This and financial pressures are wearing down their relationship.  On a trip to Argentina wine country, Will makes a bad decision that ensnares him in a shadowy organization (the CIA?) for which he is asked to gather "information" in his travels.  So who is he really working for and what else happens in the world-wide offices of Travelers Magazine?  And is it really just a travel magazine?  Pavone's writing sucks you in and keeps pounding until the very end.  It's a great read. And if you missed his first book, The Expats, they are separate stories but it is in paperback at $15.95, and I very much enjoyed that one as well.  (Crown, $26.00)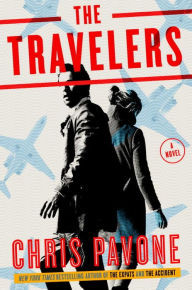 The Nest 
by Cynthia D'Aprix Sweeney
The Nest, as in nest egg, that their father started years ago to give them a little something extra in the middle-age  years, has grown substantially and Jack, Leo, Melody & Beatrice have all been counting on this inheritance (due when the youngest reaches a certain age) to solve their self-inflicted financial problems.  When Leo, in a drunken stupor, has a car accident with a teenage waitress, not his wife, the Nest is endangered, and the story steamrolls from there.  As you discover the choices each has made with their lives, counting on The Nest to bail them out, old resentments & familial tensions come to the fore.  Will they be able to move forward with their lives and without The Nest?  Or are they doomed by their past choices.  Smart, dark and funny, this family saga will keep you reading until the end.  When I started this book, with its cheating Leo, I thought maybe not.  But I kept reading and really enjoyed this family saga.  (Ecco Press, $26.99)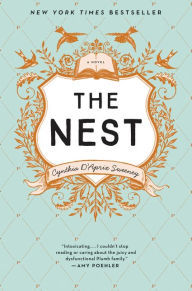 The Rogue Lawyer
by John Grisham


What is a "rogue lawyer"?  He's the guy who defends the indefensible, the crooks, murderers, drug lords and alleged criminals no one else will touch.  Somebody has to do it and he makes a very good living at it.  Although when these clients lose they tend to want to take it out on him.  So he has a bodyguard and moves around a lot. When Sebastian decides to defend a brain-damaged young man accused of murder, he begins to question the fairness of our legal system, which, of course, is not fair.   And he is not above manipulating the law to help those who deserve it.  Dave & I listened to this on our drive across country and were totally engrossed in the story.  (Random House, hardcover $28.95, Unabridged audio  $45.00, abridged audio $32.00)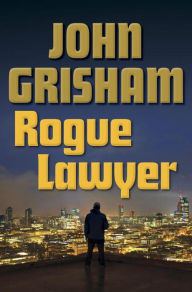 Our Souls at Night 
by Kent Haruf
Haruf's last novel is a kind of meditation on getting older, being alone and trying to find happiness as old age settles in. When Addie Moore, a widow, pays a visit to her neighbor Louis Waters, a widower, they do not know each other well.  Her proposal is for companionship to ward off the lonely nights and to have someone to talk with.  As they tentatively embark on the "relationship", one can imagine the hesitations, the small town gossip -- but eventually a sweet relationship develops that allows them both the companionship they have been missing.  When Addie's grandson comes to visit when his parents separate, the story takes on a life of its own.   This is an eloquent but spare, lovely but bittersweet story that will touch your heart.   Dave & I listened to this one and we both enjoyed immensely, and it will stay with you.  (Random House, paperback, $15.00, due  6/28/16, audio $25.00)